Bespoke Services
Unique Products of Distinction
As we own our own foundries which manufacture in Iron, Brass and Clay, we often work with clients to customise products to fit in with specific project requirements.
Whether this is for a project looking for something special or a commercial project requiring a number of customised items, we often work to clients' needs to realise something special on budget and on time.
Commercial Projects
For commercial projects, we will look at designing items from scratch, from concept to completion, where we help guide our clients through all possibilities to then provide accurate costings and lead times to complete each project.
We've worked on complete hotel refurbishments like the Adria Hotel in Queensgate, Ballyfin house, Aldourie Castle and several Soho House projects, such as more individual projects where specific items are required like the controls for the Harrods Hamam, bespoke vanity basins cast for the Marriot Hotel, County Hall and many more.
Please contact us to discuss your requirements.
Product Examples
Many of our items can be custom made as standard to your specifications. We try where possible to allow this customisation to be done on site, for example adjusting shower arms, but below are examples of bespoke finishing you can specify prior to ordering:
Towel Rails
Drummonds heated towel rails are custom made to order and are large enough to dry even the biggest towels. Each towel rail is hand-crafted piece by piece from solid brass, for ultimate luxury. Simply let us know the width and the number of bars you require and we will manufacture the towel rail to your specification.
Our towel rails can be floor mounted or wall mounted and come with hot water, electric or dual fuel heating options.
Vanity Basins
We can manufacture vanity basin stands to any size to meet your requirement.
Shower Enclosures
Each enclosure is made to order and will be designed to fit your space. Please let us know what you are looking for or simply contact us for advice. We can help achieve most designs to fit a space, even building the shower into the enclosure if required.
Taps & Fittings
If you require something different please let us know. We have created new ranges and custom configurations for clients to fit in with their individual projects.
Available Finishes
01.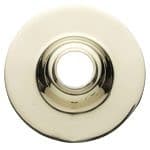 Metal Finish
Unlacquered Brass
A Natural Live Brass Finish
02.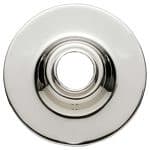 Metal Finish
Polished Nickel
A Softer Silver Finish
03.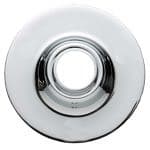 Metal Finish
Polished Chrome
A Bright, Clean Option
04.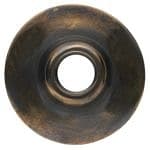 Metal Finish
Antique Brass
A bespoke metal finish
05.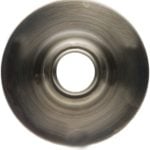 Metal Finish
Antique Nickel
A bespoke metal finish
06.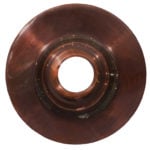 Metal Finish
Antique Bronze
A bespoke metal finish
07.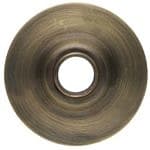 Metal Finish
Antique Brushed Brass
A bespoke metal finish
08.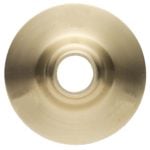 Metal Finish
Brushed Brass
A bespoke metal finish
09.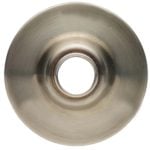 Metal Finish
Brushed Nickel
A bespoke metal finish
10.

Metal Finish
Hammered Copper
11.

Metal Finish
Black Oak
12.

Metal Finish
Dark Oak
13.

Metal Finish
White Sapele
14.

Metal Finish
Dark Walnut
Bath Finishing
The exterior of the bath can be painted any colour (RAL or Farrow and Ball).
We also gild the exterior of the bath or other finishes depending on your requirements.