Case Study
Chelsea Townhouse
by AND Architecture & Design
This house in Chelsea, London, was restored with exacting details over the period of two years by AND Architecture & Design and constructed by Symm and Co.
"We developed the design with the owners for a year before building works started, configuring all layouts, details, specifications and searched for a contractor able to deliver the quality of craftsmanship required. Importance was placed on the new orientation of the living spaces, to be directed to the private rear garden and not to the street."
"Once construction works began the existing house was all but demolished except for the front façade, part of the rear closet wing and some internal floor joists. The basement floor level was lowered and the roof line was raised to add a new fourth floor as per the other houses along the terrace."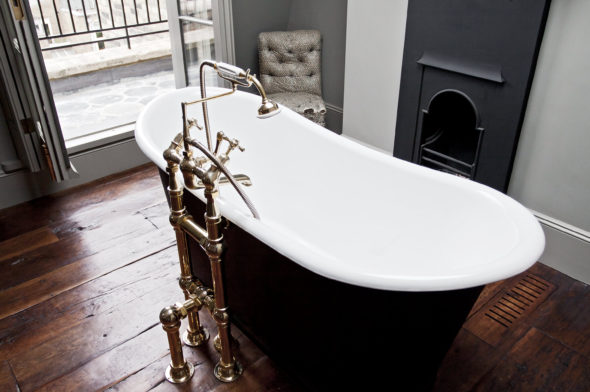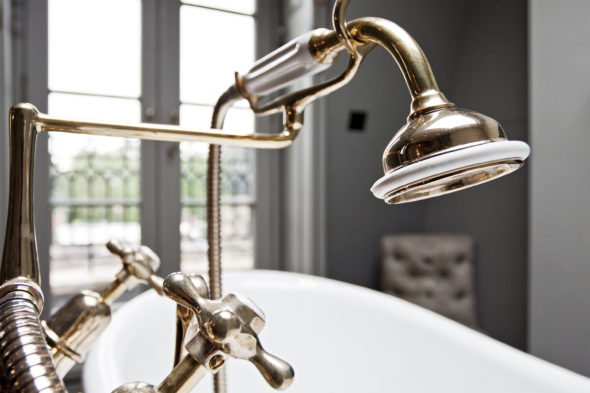 "In the bathrooms, traditional sanitary ware combined with luxurious marbles and antique flooring set the tone for the rest of the house's design language."
The en-suite bathroom includes a double shower with a long marble bench to the rear of the enclosure. Our Dalby shower controls in nickel were chosen to match the finishing of the rest of the bathroom as well as the grey of the marble. This adds a comfortable yet luxurious touch.
Beautifully designed, the rest of the house includes a library, conservatory, roof top garden and rear garden. The flow of the house is impeccable and is no doubt the perfect hideaway from the busy streets of London.