10 Feb - Bathroom Help
A Second Look
How Accessories Can Change a Space
Considering their functionality and frequent usage, accessories should be at the forefront of our minds when planning and designing bathroom interiors.
Offering both style & practicality, they are more than just a 'finishing touch'. Many people prefer hidden bathroom storage to conceal items out of the way, but showcasing and displaying these products is a great way to add character to a space. Here are some clever, impactful ways to accesorise your bathroom.
1.  Clean Up Your Products
Bath and shower racks are key to an organised & elegant bathroom. Products in the shower can pile up quickly, so we suggest placing a bottle rack (or two!) inside your shower to organise them. Similarly, a bath rack is a great storage solution, offering a practical place to rest a book, candle, or any other items while relaxing in the bath.
Available in 9 different finishes, our racks can be mixed and matched with other items to create coordinated or contrasting schemes.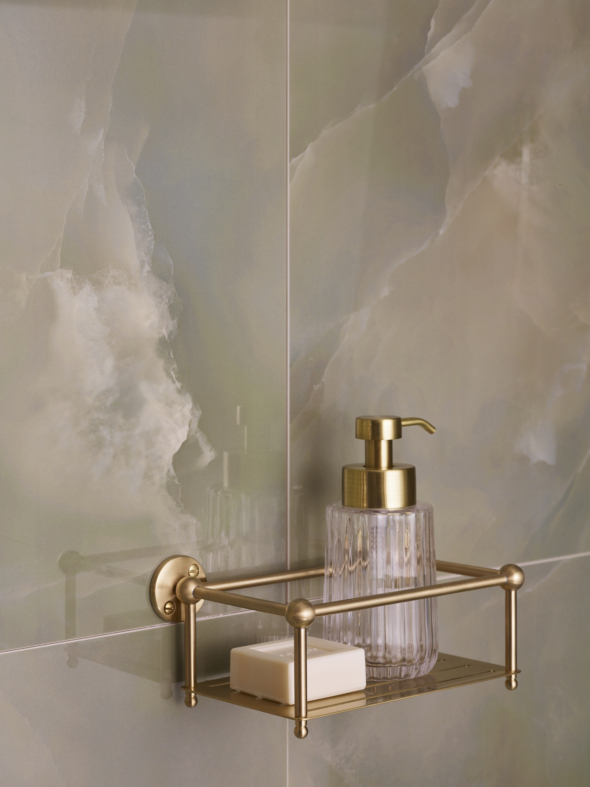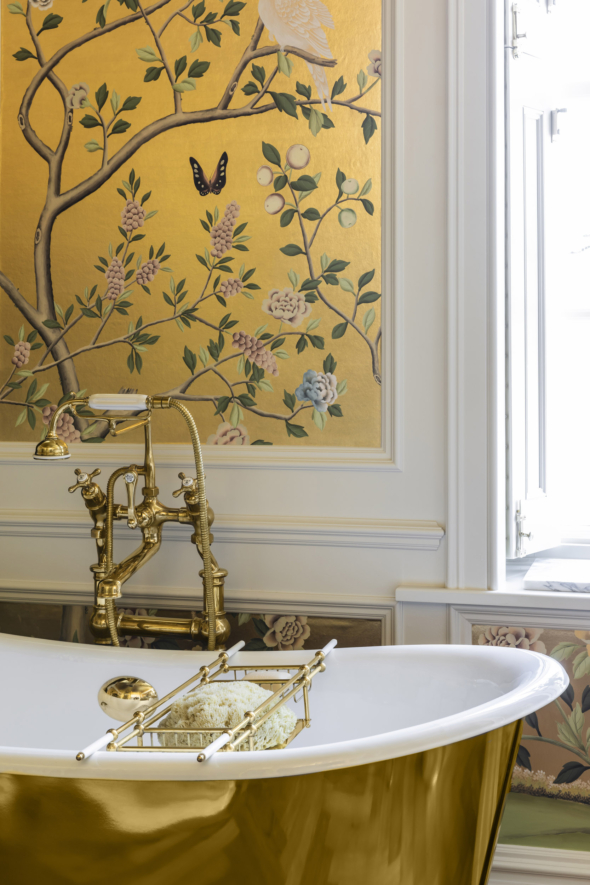 2. Clever Wall Placements
Towel rings, bars, and robe books are all perfect for accentuating your scheme. Designed to display towels, they can add a playfulness to the room by experimenting with colour and texture. When set against the backdrop of a lovely wall colour, tile, or wallpaper, they can be used to tie the space together. Available in 9 different finishes.
3. Show-Off Stands
Accessory stands and glass shelves offer additional storage & a space to showcase decorative items. Perfumes, plants, and glass bottles can be styled on glass shelves to fit the theme of your bathroom, while keeping the space looking luxurious.