4 Nov — Products
Products | Fresh New Bath Fillers
Drummonds new bath fillers bring together an elegant, classic, bathroom look with ultimate functionality.
Our existing ranges of beautiful bath fillers and bath mixers now combine seamlessly with our classic hand shower feature to create the perfect filler for a built in bath.
Select from our Coll, Mull or Chessleton bath fillers with a Brass, Nickel or Chrome finish. We then add a matching classic handshower to complete your bathing experience!
Our Chessleton Floor Standing Bath & Shower Mixer is a real eye-catcher and with the possiblity of choosing handles in china, metal or walnut finish this glorious bath mixer with handshower is perfect for creating a truly glamorous look.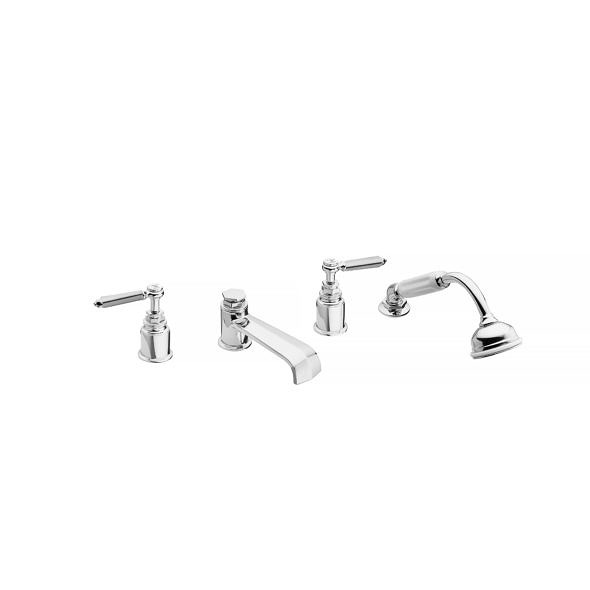 Perfect for deck mounting onto the surface surrounding your bath, our Chessleton, Coll and Mull 4-hole bath mixer are also available with your choice of china, metal or walnut handle to suit your interior style.