15 May - Products
Suzy Hoodless for Drummonds
Versatility, longevity, and style define the new 'Suzy Hoodless for Drummonds' collection, which is comprised of two beautiful wall lights and one sleek mirror design.
Working closely with Drummonds, Suzy's ambition was to create a collection that would stand the test of time, and sit well within a variety of interior schemes, bridging the gap between the classic and the contemporary. The range combines artisanal craft processes with modern shapes, materials and finishes to offer the ultimate aesthetic in luxury bathroom design.
The Clarendon
Taking inspiration from the everyday and universally understood, The Clarendon's shape is reminiscent of the medicinal pills often found in our bathroom cabinets. Half brass, half glass, it has a pleasingly simple shape and a streamlined modern feel. A versatile piece, it is available in nine metal finishes, bringing a range of decorative possibilities to bathroom interiors.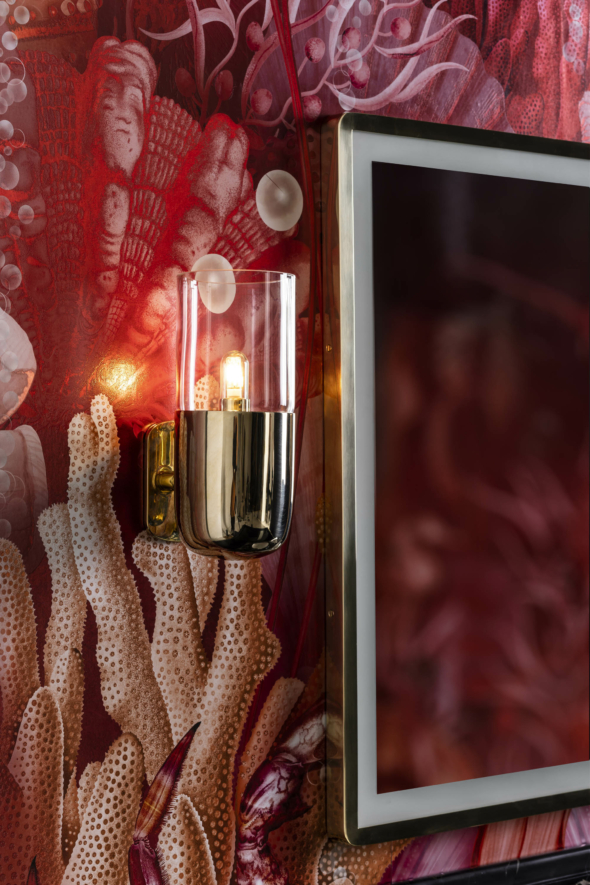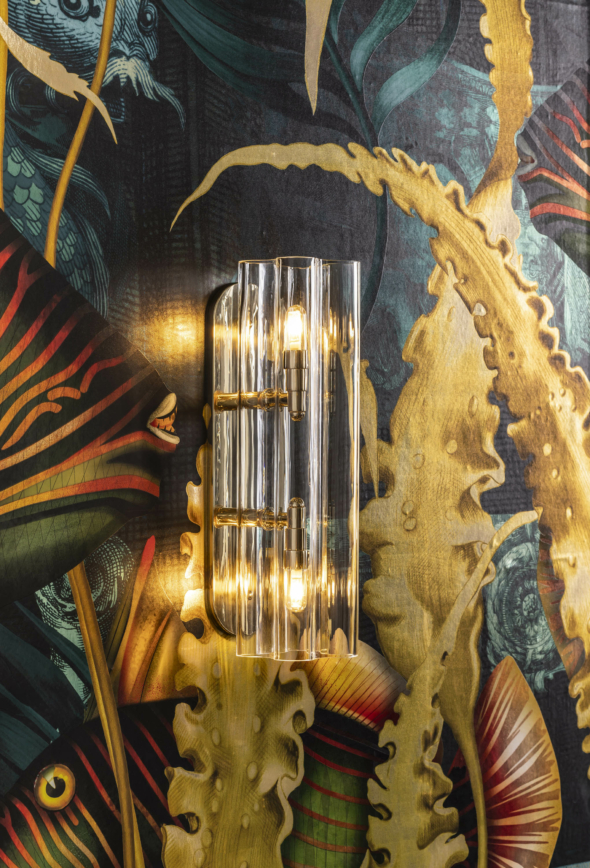 The Dual
Suzy turned to expert glassmakers when embarking on the creation of this design, visiting the Venetian Island of Murano to explore the craftsmanship of makers like Venini, and delving into collections of vintage Scandinavian glassware. The Dual showcases an undulating curvaceous shape which has a soft, flowing appearance. As much a statement piece as a wall light, it's a contemporary design with a subtly luxurious feel, suitable for use throughout the home. Equally stylish when fitted vertically or horizontally.
The Clarendon Medicine Cabinet Mirror
Sleek and sophisticated, The Clarendon Medicine Cabinet Mirror's soft, curved edges transform a traditional design into a contemporary, considered piece giving it a timeless appeal. Intended to front a recess, the mirror is the first in Drummonds' range designed with concealed storage in mind. The solid brass frame is available in nine specialist finishes, ensuring style as well as substance.
About Suzy Hoodless
Established in 2000, Suzy Hoodless is today one of Britain's most exciting interior design studios. Renowned for creating characterful, timeless spaces, their projects showcase a kind of creative alchemy, combining a diverse mix of styles and eras, and showcasing an ingenious blend of colour, pattern, and texture to create unique interior schemes.