Atlanta Trevone Bay
Luxury Coastal Properties
Situated in North Cornwall, Atlanta Trevone Bay is a family-run, coastal collection of 4 luxury properties. Originally built in the 1890's, these Victorian terraced buildings were recently restored to their former glory and are now available to rent year-round. The spaces are high-end, luxury properties with a home away from home feel.
The properties feature a total of 11 bathrooms, and as the spaces are used as rentals, durability and quality were a main concern for the owners when it came to the bathroomware – the products chosen had to last a lifetime, without the need for repairs and constant upkeep.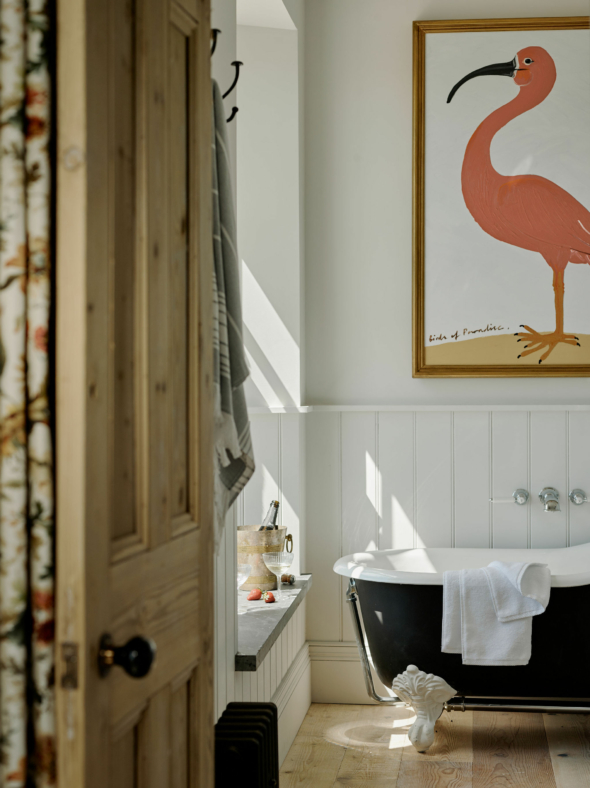 Therefore, Drummonds was the obvious choice; known for their unbeatable, long-lasting, traditionally manufactured designs, they were perfect for the properties' bathrooms.
Along with durability, Drummonds designs are timeless and in line with what the owners were looking for – their range of elegant classic products in a wide range of finishes and materials meant that each bathroom could have its own unique feel, while maintaining a sense of consistency.
Their extensive and diverse collection allowed for plentiful decorative possibilities when designing these spaces.
A single Windermere Vanity with chrome taps sits perfectly in one of the larger bathrooms, whereas for the smaller spaces, the owners opted for the more compact wall mounted Bourne Vanity and Syre Basin. These are ideal for smaller spaces as they leave plenty of room for other amenities without compromising on the elegance of the space.