Case Study
Battersea Townhouse
Battersea, London
Two bathrooms in this Battersea townhouse have been designed specifically to bring classic style to more compact spaces, without compromise.
White walls paired with a light wood floor open the bathrooms up to maximise the natural light. White tiles have been used to add detail without distraction from the bathroom pieces, which stand out from the light, white scheme with complementary splashes of colour.
The Serpentine freestanding bath in a dusky blue is perfectly proportioned for the property's en-suite bathroom. Classic wall mounted taps create a clean look, as well as saving on space and this is also reflected in the clean, minimal look of the Nene shower with its neat brass plate and concealed piping.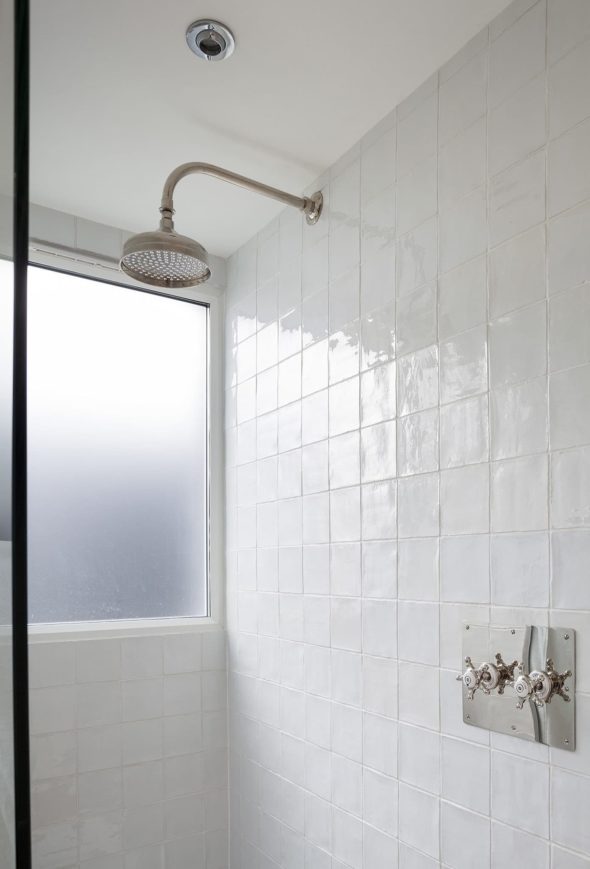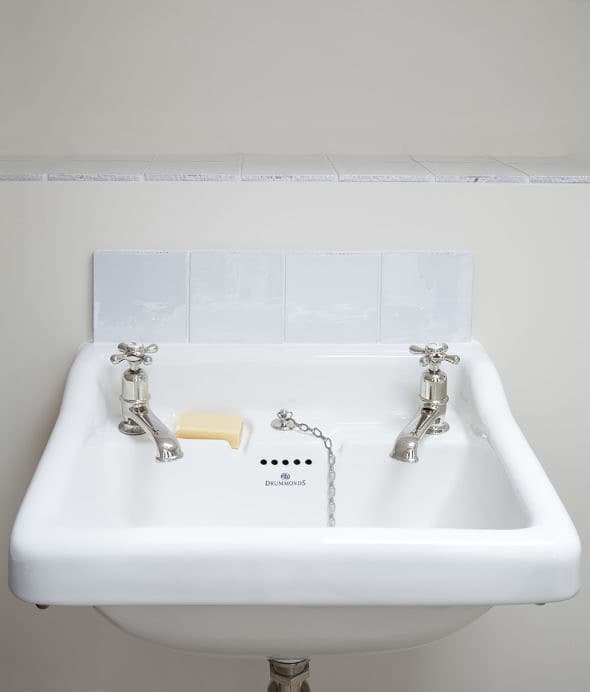 The split-level master bathroom and dressing room has made a feature of the contoured ceiling with a curved pipe Dalby shower, which immediately draws the eye and adds height to the space. The painted Clyde bath is perfectly placed alongside the descending steps from the dressing room, making it the ideal place to relax.
A floor mounted towel rail and shelf are positioned alongside, so fresh towels and the owner's favourite products are always close at hand. The Syre basin and classic mull taps provide a classic look with a depth in proportion to the rest of the space. The bespoke vanity basin unit is one of a kind, featuring a Moy basin and Barra spout and taps. The spacious unit allows for bathroom clutter to be stored neatly away out of sight, creating a calming, clean space where the owners can de-stress.