13 Apr - Inspiration
A Case for Antique Brushed Brass
As already mentioned in our post on 2018 trends, copper gives way to brass, one of our favourite metals to be inserted in bathrooms as it's elegant and timeless. Let's focus this week on antique brushed brass, one of our new bespoke finishes. This variation constitutes the perfect choice for those looking for something more subtle than high-shine yellow gold accents.
What is Antique Brushed brass
The brass has been patinated by hand to obtain a beautiful aged look which will naturally tarnish with time. It has been brushed by hand to reduce its shine and to create a more matte and subdued effect. Besides the difference in shininess, what sets antique brushed brass apart from unlacquered smooth brass is the texture: the brush marks on the brass constitute thousands of tiny ridges resembling fingerprints which give it a subtle grain.
Why we love it
– Not too flashy nor too showy, it is defined by understated sheen: it will give a glamorous touch to your bathroom without shifting to tackiness. Its gentle shine will bring light to the room, without being too glossy- basically, you will not get tired of it. That's why we believe it's timeless.
– It's characterised by a warm hue which will confer an organic feel to your interior.
– Like a neutral, it matches easily with other colours.
– It is easy to maintain: it is less likely to show finger marks than glossy finishes. It's thus a good choice for family bathrooms.
Design tips
– Use with moderation: we recommend using this finish sparingly and matching it only to objects with little to no sheen.
– Mix of materials: pair it with white marble for a luxurious display, or with simple metro tiles if you're looking for a more industrial feel. It stands out also very nicely against natural materials like wood and stone.
– Colour schemes: opt for it if you wish to enliven a monochrome room. Choose a muted colour background if you want to keep the look modern.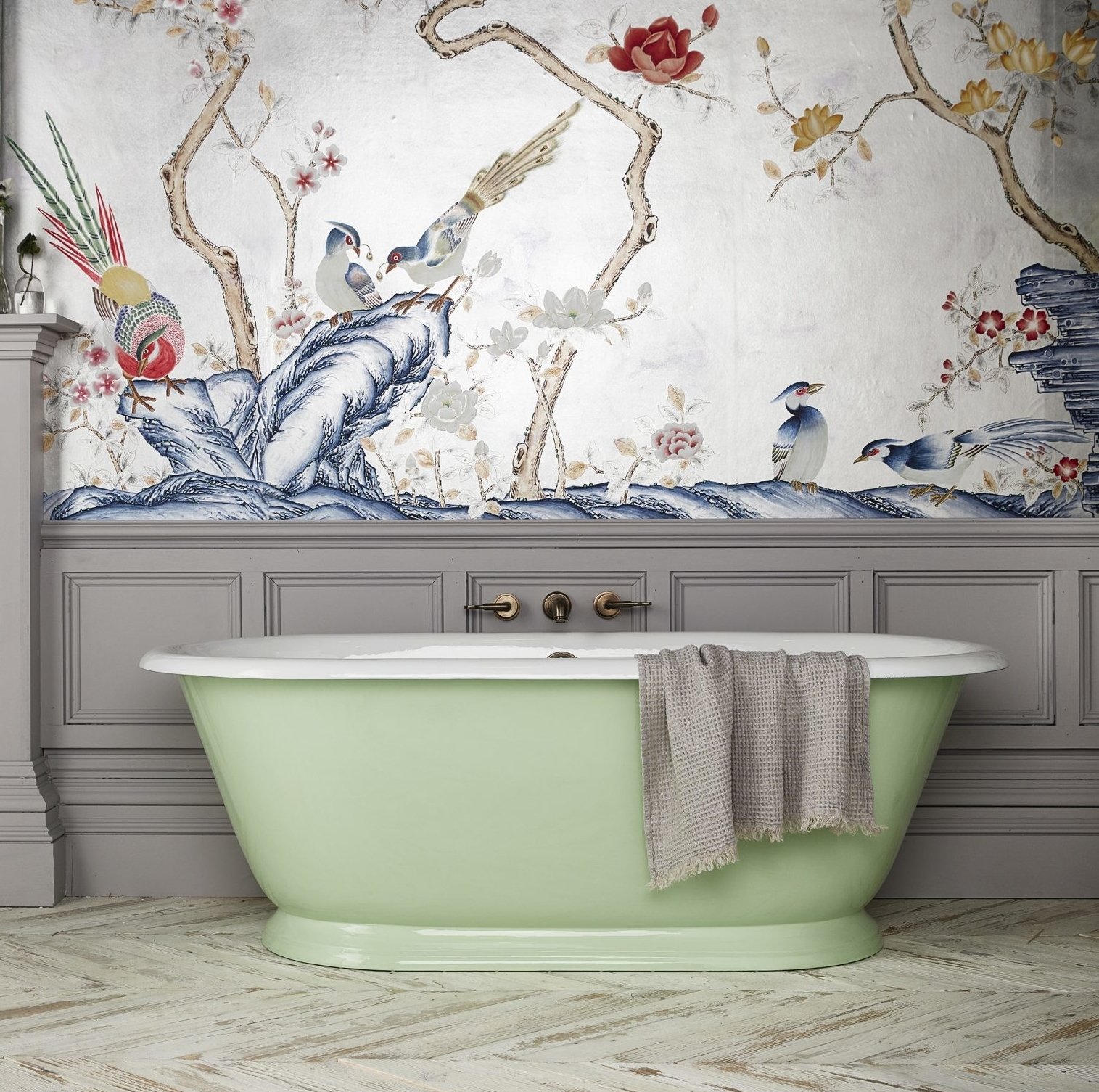 How to maintain
We recommend you clean this finish with a damp cloth and to dry it with a soft dry cloth. Beware of the use of Brasso on brassware in general: it can clean up the object towards a more polished brass finish and therefore affect the brushed feel. We would therefore advise against this.